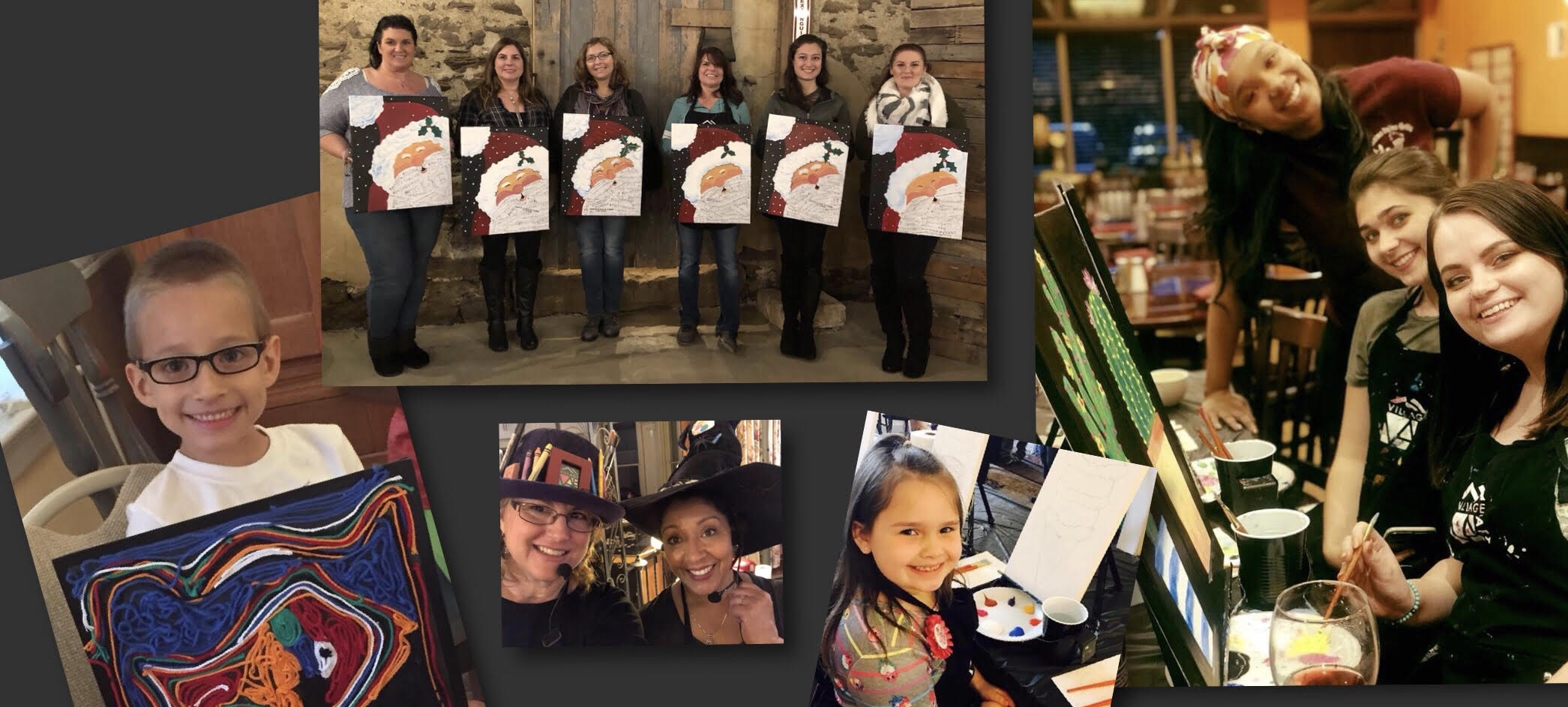 ART events & workshops
Art Entertainment events with Village Arts include private parties, corporate events, fundraisers, and public offerings. We collaborate with local Venue Partners (restaurants, coffee houses, wineries, shops, historical sites, etc...) to offer the public an assortment of fun, creative events on our calendar each month. Though mostly mobile, we do share a studio space at Ivy on Main in Allentown, NJ. Most of our events are canvas or glass painting, but we enjoy teaching wood signs, paper quilling, basket weaving, and other workshops, too!
Join us for a fun day or night out (or stay in and we'll come to you)... we provide all supplies and simple step-by-step instruction!

WE ARE ALWAYS ENROLLING ART CLASSES!
Since 2014, Village Arts has offered high-quality Art Education programs for children of all ages. Classes consist of weekly home school/after school group art lessons in Allentown, NJ. Each seasonal session introduces a new theme for our projects, while always revisiting our fundamentals of drawing, painting, art history, and color theory. Find a class that fits your student's needs or help us create a new one for your group.
We offer Fall, Winter, & Spring sessions... enrollment is always open (no need to wait for a new session to start). Look for our Kids' Summer Art Nights in July and August... kids pick the projects they want to attend around your busy vacation and camp schedule.
Village Arts proudly provides after school and summer camp art enrichment programs in underserved PA and NJ school districts in collaboration with 21st Century Community Learning Centers.
Create a space for art and self expression in your life... whether it is to tell a story, learn a skill,
or achieve a goal... your days will be more colorful!